We Remember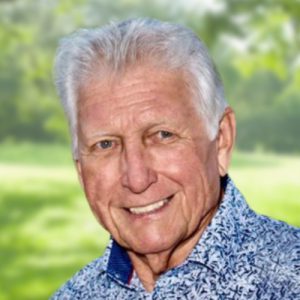 REDNER, Ronald Bernard
November 17, 1936 — June 5, 2022
Ronald Bernard Redner was born November 17, 1936, in Belleville Ontario. His earthly journey in life ended with his loving wife and daughter at his side, on Sunday, June 5, 2022.
He will be forever missed by his wife Laura of 63 years; his beloved children, Christopher William Redner (Jane), and Cheryl Ann Aletha Molenaar (Sid); his loving grandchildren, Alyssa Jennifer Farr (Everest), Matthew Daniel Molenaar (Mariela), deceased granddaughter Lindsay Michelle Molenaar and Robert Lewis Rocket Redner (named after Lewis Redner who wrote the music to "Old Little Town of Bethlehem"); he is also survived by sisters Eleanor Austin, (David), and Mary Todd (Dick); brother  James Redner (Mairi); step-sisters; Heather Hawley, Doreen Redcliffe (David), and Ruth Anne Hawley; step-brother Lorne Hawley (Jean); 27 nieces and nephews and many cousins.
Ron was the son of the late William Bernard Redner and Aletha (Bird); step-son of Doris (Hawley). He was pre-deceased by sisters Wilma MacKay (Jim), Marilyn Langman (Larry), Beverly Futers (Fred), Margaret Rose Anderson (John),  Sylvia Broad (Jack), and Joy Redner; and brother Gordon (Lynda).
In 1957 following Guelph Agricultural College, he specialized in Apple Orchard Farming.
Ron had many vocations: he was a lab technician in Dupont of Canada Brockville; Mead Johnsons Belleville, working alongside his excellent boss Peter Schaafsma; FBI Foods Trenton. In 1977 he purchased Hitchon's Radio and TV and Appliance business in Belleville with his partner Joe Cox. His last business was in partnership with his wife Laura; owning and operating, Hitchon's Hearing Centre. He would often service his clients in nursing homes and Belleville hospital. The most rewarding experience for him was reading the Psalms from the Bible to his clients. His greatest joy was leading them to Christ.
In 1994 they sold Hitchon's Hearing Centre and semi-retired. He continued working part-time in the Belleville and Picton areas. In 2003 He and his wife Laura decided to have an adventure, sold their farm and headed for Abbotsford BC; where he continued to work part-time for several Hearing Aid businesses in Kelowna, Burnaby, Duncan and West Kelowna.
He loved landscaping and gardening. He helped many create beautiful lawns and gardens for others. He was often called the "Dirt Man". He was most famous for teaching his grandson Matthew to hoe in the flower bed. His grandson Rocket was delighted to pull carrots from the garden alongside Poppy.
Ron loved the Lord and served him faithfully as a deacon at Calvary Church Belleville, Ontario, for many years. He and his wife were lifetime members of Gideons. Serving as Zone Leader; Ron would speak at small community churches on behalf of Gideons, while Pastors were on holiday. He served faithfully at Bibles for Missions in Belleville. While in Kelowna he served at Freedoms Door, Food for Thought and Fellowship of Christian Farmer's Canada.
His greatest passion was sharing the gospel of Jesus Christ wherever God opened doors.
He was a hard worker with a strong work ethic. He did everything with gusto and a ball of energy. Everything he did was fast, especially with his biking buddies, John Martens, Henry Dyke, Wynne Davies, and others.  He was passionate about playing tennis with friend Dr Wilfred Wendland, and playing Bocce ball with Arizona and KGF friends.
Whenever he and his wife entertained, out came the games. He was a gamesman and loved a good competition. He was a fun-loving guy, forever smiling and always giving a "thumbs up". He will be forever in our hearts.
"Well done, good and faithful servant; you have been faithful over a few things, I will make you ruler over many things. Enter into the joy of your Lord."
The family wishes to express their sincere gratitude to the compassionate staff of KGH; Dr Cassidy; Dr Rolf; for their tireless labour on his behalf. To his loving nurse daughter Cheryl Molenaar, palliative care nurses, faithful Kelowna Gospel Fellowship friends, neighbours and friends. We appreciate all for your labour of love and support.
Please join us in mourning and celebrating his life on Friday, July 29, 2022, at 1:00 pm at Springfield Funeral Home, 2020 Springfield Road, Kelowna, BC.  Reception to follow. If you are unable to attend in person, you can join by Livestream at the link below.  
Those wishing to make memorial donations in his honour, may do so at Gideon's International (now ShareWord Global), or Fellowship of Christian Farmers Canada.
If you wish to send a condolence, post photos, or share a memory, please scroll down the page to the area called "Condolences".
Service
Friday, July 29, 2022, at 1:00 pm
Location
Springfield Funeral Home, 2020 Springfield Road; Kelowna, BC
Service Information
Service Details
The service for REDNER, Ronald Bernard is scheduled for Friday, July 29, 2022, at 1:00 pm. Below you will find the map for the service location and the contact information should you have any questions.