We Remember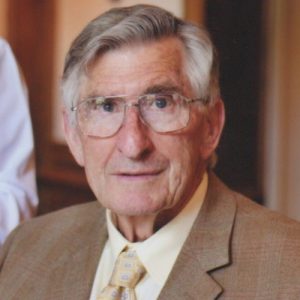 REED, Victor "Ivan"
—
June 1933 – August 30, 2022
Dr. V. Ivan Reed passed away peacefully on Tuesday August 30, 2022, lovingly supported by his wife and four daughters. He was born in Parkinson Township, near Iron Bridge Ontario in 1933. He was the second of seven children of William and Janet Reed. He grew up on the farm, working hard with both his chores and his schooling. He attended the University of Guelph, and graduated with a degree in veterinary medicine in 1958. He prospected during the summers to help pay for his university education. After graduating from the Ontario Veterinary College, he joined the Federal Department of Agriculture Canada, in the control and eradication of infectious diseases. He worked in Belleville, Ontario; Medicine Hat, Alberta; Charlottetown, PEI; Calgary, Alberta; Regina, Saskatchewan; and Ottawa, Ontario. He finished his illustrious career in the role of Veterinary Director General of Canada. Over the years, he travelled to six continents to oversee international agricultural negotiations, and major animal health outbreaks.
Ivan is survived by his wife of 63 years, Sheila; his siblings Shirley, Beth, Helen (Don), and Karen (Esther); four daughters, Sabrina (Cliff), Melanie (Rob), Jennifer (Riekert), and Rosalind (Neil); his nine grandchildren, Steven (Rosa), Cynthia, Michael, Alex, Sarah (Luke), Laura, Emily (Seamus), Nelson and Leah (Brock); and his great-granddaughter Estelle. He was predeceased by his parents William and Janet Reed; his siblings Willard and Mary; and his brother-in-law Glensen.
Ivan loved the great outdoors. He loved to hike, and could identify every tree, plant, bird, and bird call. He liked to test his children and grandchildren on their knowledge of nature as well. In his later years, he liked to use the bottom of his cane to examine scat to determine what animal it came from and how fresh it was.
He also loved astronomy and enjoyed looking at the night sky for planets and star formations.
He loved his family, and supported positive and close bonds between them.
Ivan will be cremated at Springfield Funeral Home.
A family only celebration of life will be held outdoors at Ivan's favorite hiking spot in Kalamalka Lake Park. A larger family memorial will be held in the Spring/Summer of 2023 in the Iron Bridge area, district of Algoma, with the interment of his ashes at Bellingham United Church.
Ivan and Sheila have been large supporters of The Trans Canada Trail, and their names can be found on the donation recognition signs in both Caledon, Ontario and Nipigon, Ontario. In lieu of flowers, donations can be made in honour of Ivan, to the Trans Canada Trail at www.tctrail.ca 
If you wish to send a condolence, post photos, or share a memory, please scroll down the page to the area called "Condolences".