We Remember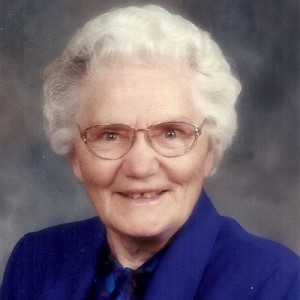 Reimche, Mary Arlene
January 1, 1925 — November 4, 2011
Born in Kuban, Russia on January 1, 1925 and passed away peacefully in her home on November 4. She migrated to Canada with her parents, Cornelius and Mary Penner, at the age of one and half years. She was the oldest of ten children and grew up on a farm near Winnipeg, Manitoba. At the age of 22 years she was married to Pastor Harold Reimche and served as a team with him in Seventh-day Adventist churches throughout Canada and the United States, ending up here in Kelowna. She is lovingly remembered by her husband, Harold, two sons, Allan of Portland, Oregon, Donavon of Augusta, Georgia, two daughters, Jackie Urbanek of Kelowna, DellaRose Reimche (Pijl) of Chilliwack. B.C., also by four sisters, three brothers, 10 grandchildren and one great grandson.
Services will be held on Wednesday, November 9th at 10 a.m. in the Rutland SDA Church.
In lieu of flowers, donations may be made to Adventist Development and Relief Association (ADRA) in care of Rutland SDA Church, 130 Gerstmar Rd. Kelowna, B.C. V1X 4A7.
Service
Wednesday, November 9, 2011 at 10:00 am
Location
Rutland Seventh-day Adventist Church
Adventist Development & Relief Association, c/o Rutland SDA Church, 130 Gerstmar Road, Kelowna, BC, V1X 4A7
Service Information
Service Details
The service for Reimche, Mary Arlene is scheduled for Wednesday, November 9, 2011 at 10:00 am. Below you will find the map for the service location and the contact information should you have any questions.