We Remember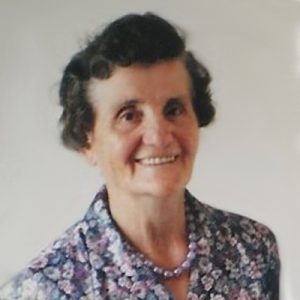 ROLOFF, Adine
—
It is with great sadness that we announce the passing of Adine Roloff on March 10, 2020 at age 95. She leaves behind her loving family: son Rod (Janet) & grandson Matthew; daughter Brenda (Edward) & grandsons Aaron (April) and James; extended family including many nieces and nephews; and also, her dear friends. Sadly, she was predeceased by her husband, Bill, in 2014, and her seven brothers and sisters.
Adine loved gardening, finding treasure at garage sales, and finding quotes to share with others.
Thank you to the Joe Rich Community of Sun Pointe Village for facilitating her ability to live comfortably.
She will be dearly missed.
Details for a celebration of life will be announced at a later date. In lieu of sending flowers to the family, please plant a blue flower (her favourite colour) in Adine's memory.
If you wish to send a condolence, post photos or share a memory, please scroll down the page to the area called "Condolences".