We Remember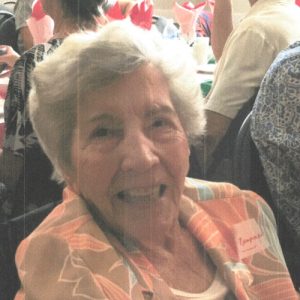 SIMONEAU, Dora Rampone
—
1929 – 2020
We will deeply miss her smiling face and upbeat manner. Dora Rampone Simoneau passed away in Kelowna on August 25, 2020. Dora Irma Rampone was born in Kelowna on January 29, 1929 to parents, Camillo Rampone and Emma Ducharme. After several years of high school, she enrolled in Herbert Business College. She travelled extensively, getting jobs in Calgary, Prince George, Vancouver and California before returning to Kelowna to work for the "Weddell and Horn" law firm. Dora was an avid sports person: skiing, boating, curling, golfing, tennis and softball.
Dora first met Roger Simoneau when Roger's parents were visiting Emma's parents. They kept in touch for the next 28 years, until they were married in 1968. Much loved by husband Roger, Kelowna, son Jim Simoneau and family, Nicci, Mackenzie, Savannah and Brady, Vernon, and sister, Rita Christie, and daughters, Kathryn Christie, Linda Trepanier and Janice Coplin. Predeceased by sisters, Irene Gable and Angelina, and brothers, Louis, Alfred and Ernest.
If you wish to send a condolence, post photos or share a memory please scroll down the page to the area called "Condolences".