We Remember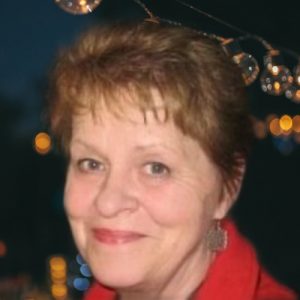 SMITH, Rita Gay
March 8, 1947 — November 7, 2021
The family is extremely sad to announce that Rita passed away on November 7, 2021.
Born in Edmonton, March 8,1947, to parents Peter and Ada Smith, Rita was a poet, songwriter, sister, musician, friend, clown, mother, crafter of all things (of late her "Happy Hats" to people that needed some happiness in their lives). She was also a lover of dogs and horses. Her quick wit got her through some tough times in her life… now it's our turn to get through this extremely tough time without her, it helps to know that "Reet" is beside us, getting us to laugh!
Rita was predeceased by brother Ken Smith. She leaves to mourn her husband Dave Hannam; her children Shawna, Peter (Colleen) and Jim (Amanda); grandsons Stephen, Keith, Geran and Nashville; granddaughter Katlyn; and great-granddaughter Olive. She will also be missed by her brother Rick (Diana); sister Jayne Conley (Bill); numerous nephews and nieces and their families; her stepson Tim Hannam (Michelle); and her lifelong best friend Ann Phillips.
Thank you to all the nurses and doctors at KGH (even if you can't sing). While she was at the hospital, even then, she was songwriting.
No formal service will be held, family and friends will honour her, each in their own way.
If you wish to send a condolence, post photos, or share a memory, please scroll down the page to the area called "Condolences".