We Remember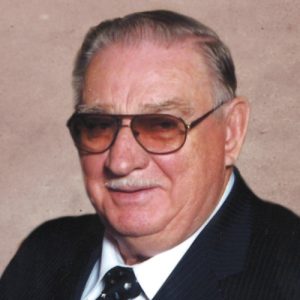 STEVENS, Robert Charles "Bob"
June 24, 1931 — October 9, 2020
Bob was born June 24, 1931 in Timmins Ontario. He passed away peacefully with family by his side in Kelowna, BC on October 9, 2020. Bob is survived by his loving wife of the past 12 years Judith van Oyen; his daughters Kim Bryan and Jan Berdahl; his son Rob (Nicole) Stevens; his grandchildren; his great-grandchildren; his sister Faye Pacione; his brother Lowell (Beryl) Stevens; his stepdaughter Erika (Corey) van Oyen; and his extended step-family who enjoyed spending time with their "G-Bob".
He was predeceased by his first wife, Connie, in 2004; his brother Ken; and his sister Lorna.
Bob was born and raised in Timmins, Ontario. He loved reminiscing about his idyllic childhood when he roamed the town with his brothers and friends and played hockey with the likes of Tim Horton on frigid outdoor rinks. Bob was hardworking from a young age, he delivered groceries for a nickel at age 10 and left school at 14 to become a GM mechanic. He married his childhood sweetheart Connie at 19, and they had 3 children who gave them 9 grandchildren and 6 great-grandchildren. The competitive toughness he developed on those hockey rinks led to careers as an OPP officer and as an astute businessman who owned several businesses, the fish camp near Red Lake being his favourite. Work took him all around northern Ontario before retiring at 55 to Victoria, BC and finally Kelowna. Retirement was active for Bob, he travelled in his fifth-wheel trailer, socialized with friends and visited family back in Ontario. He found love again with Judith and took great pleasure in their expanded family and full life. Small children gravitated to him, and he always made them laugh. Bob made friends everywhere life took him, drawing people in with his zest for life, his sense of fun and mischief, and his love of parties.
In lieu of flowers, donations may be made to the Alzheimer's Society, alzheimer.ca, or the charity of your choice.
The family will gather to share stories and fond memories. If you wish to send a condolence, post photos, or share a memory please scroll down the page to the area called "Condolences".