We Remember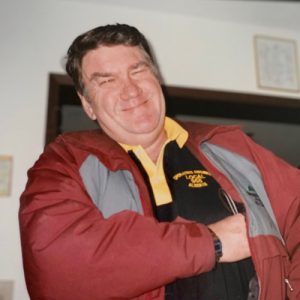 STROUD, Kenneth Raymond
—
Kenneth Raymond Stroud passed the evening of October 31, 2022, (aged 74).  He is at rest after battling pancreatic cancer and kidney disease.  Ken beat the odds countless times, and it seems surreal that he is gone now.
He will be missed by his wife of 52 years, Patricia; his children Chad and Raquel, and his son-in-law Brent; his grandchildren Amber, Faith, Kirkland, and Breanna.  He will also be missed by his great-grandchildren Peyton, Hunter, and Harper and many family members in Ontario, whom he adored.
Ken was born in Ottawa, and the Ottawa Valley was his true home.  It was there he made a lifelong friend of Brian McHale.  Ken was quite the handsome fellow, often referred to as Patricia's Elvis.  Ken and Brian left Ontario and headed to Alberta.  Ken lived in Alberta for 40 years.  Ken raised his family in Alberta, as well, he was welcomed and loved by the Patrick family.
Ken created many memories at his hobby farm in Evansburg, AB. Quad rides with grandpa were always in abundance!
He was a heavy-duty crane operator and a proud member of the Operating Engineers Local 955.
After retiring, Ken headed back home to Renfrew, Ontario.  There he was embraced by his loving family.  Ken loved Lucy and Jack, and his nieces and nephews.  He benefited greatly from the love that they showered upon him.  Ken was thrilled to connect with new family members in Ontario as well, start a new friendship with army veteran Wade.
Ken took pleasure in the great outdoors.  On a motorcycle, trike, quad, onto a scooter or on the front porch he loved the fresh air.  He loved the beauty of trees and watching birds.
Ken listened joyfully to classic country and spent many hours watching old westerns.  Ken sported a cowboy hat and boots in his prime years.   He loved his vehicles and driving around Canada.
Kens presence will be missed by all that loved him.
If you wish to send a condolence, post photos, or share a memory, please scroll down the page to the area called "Condolences".