We Remember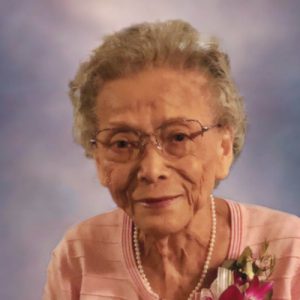 TANAKA, Chiyoko "Kathy"
January 30, 1929 — October 22, 2020
It is with great sadness and heavy hearts we announce the passing of Chiyoko "Kathy" Tanaka on October 22, 2020 at the age of 91. Chiyoko was born on January 30, 1929 in Vancouver, BC. She was sadly predeceased by her loving husband of 62 years, Shigeru "Shig", in 2017; her parents Yojiro and Hatsu Kondo; and brothers Yoichi, Hisashi, and Satoshi. She is survived by her daughters Wendy (Pat), Linda (David) and Naomi; her grandchildren Caitlyn (Jordan), Mariko (Paul), and Emily (Jeremy); and many relatives and friends.
Mom loved to cook, bake, sew, knit, crochet, and fish at Spencer's Bridge. She cooked many delicious meals and made the best pastries and manju. She enjoyed going to the casino and restaurant outings, especially Quails Gate with her favourite server, Christian.
The family would like to thank Dr. Linda O'Neill, Dr. Frank Halperin, and Linda Shusheski for showing mom genuine care and concern over the years.
All are invited to the online Livestream Funeral Service for Chiyoko on November, 12, 2020 at 1:00 pm (see below). Due to Covid-19 restrictions, attendance in person will be by invitation only.
In lieu of flowers, donations may be made to the Kelowna Buddhist Temple, www.kelownabuddhisttemple.org.
If you wish to send a condolence, post photos, or share a memory please scroll down the page to the area called "Condolences".
THIS SERVICE WILL BE LIVE STREAMED/BROADCAST ON THURSDAY, NOVEMBER 12, 2020 AT 1:00 PM