We Remember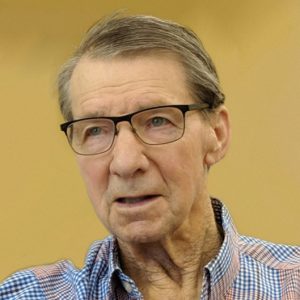 THORN, Maurice
—
Maurice passed away on May 26, 2020 at the age of 84. He is survived by his daughters Brenda (Larry) and Rhonda (Gary); his grandchildren Jason (Paula), Colin (Riki), Tara (Matt), Brett (Norah) and Blair (Amaris); his five great-grandchildren Shea, Easton, Ryder, Teagan and Kelsey; as well as his sister Lois and brothers Allan, John, Eric, and David along with their families. He was sadly predeceased by his loving wife of 60 years, Peggy, and his twin brothers Ian and Chuck "Clive".
With a loving warm spirit and wonderful sense of humour, Maurice enjoyed life to the fullest. He was always with a smile and was one of the most kind, gentle and caring men; he will be dearly missed by all.
To the staff at Village at Mill Creek, for the exceptional care and kindness, thank you. The family would also like to thank all those who spent time visiting Maurice.
A private family service will be held at a later date to honour Maurice. If you wish to send a condolence, post photos or share a memory, please scroll down the page to the area called "Condolences".