We Remember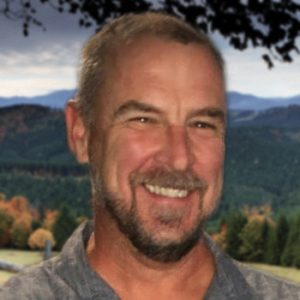 THOSS, Rick
—
THOSS, Rick
1965 – 2020
With heavy hearts the family of Rick Thoss announce the early passing of our beloved husband, father, son, brother, and friend to many on September 28, 2020. He leaves to mourn his loving family: his wife, Wendy Sanderson; his daughter, Amanda; his son, Matthew; his granddaughter, Hallie; his father, Peter (wife Eleanor); mother, Martha; his brother Steve (wife Tracey); sister Debbie (niece Danica); and sister Jennifer (nephew Miguel). He was predeceased by his brother Jerry.
Rick was a kind person with a heart of gold who dearly loved his family.  Born and raised in Vancouver, Rick was an extremely accomplished carpenter working in construction around the world, including Japan, and the Turks & Caicos.  Finally, settling down for the last five years in Kelowna, creating a loving home for him and his wife Wendy.  He was happiest when he could ride his motorcycle, kayak on beautiful lakes, scuba dive, or spend time with his family.
Rick was wonderful to be around.  He was kind, easy going, loyal, and a loving person.
We will love, remember and miss Rick, always and forever.
We Had No Time To Say Goodbye

there is one thing that makes me cry
and life is sometimes so unfair
we had no time to say goodbye
so i just hope you know i care

and i still see u in my dreams
when i can hear your voice once more
and as i wake up it still seems
that u could walk right thru the door

tho i know that can never be
however much i want it to
but i know u look over me
the way you always used to

i smile about u every day
but there are times that i still cry
for one thing that will never change
we had no time to say goodbye
                          by pauline
                         (oxford uk)
With all my love, Wendy Sanderson
Due to the current pandemic, Rick's family and friends will honour him each in their own way. No formal service will be held.
If you wish to send a condolence, post photos, or share a memory please scroll down the page to the area called "Condolences".