We Remember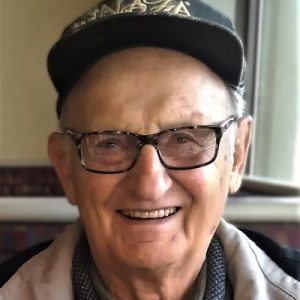 TINGSTAD, Ingemar Alexander
—
Alex went Home on Father's Day! He is with his Heavenly Father!
He passed away at Brookhaven Care Centre on Sunday, June 16, 2019 at the age of 95.
Alex will be greatly missed by his wife Verna. Many more will miss him including son Sheldon (Jean), and daughter Sharleen (Clarence) Kruschel; and grandchildren Alyn, Brent (Ginette), Brad (Susan), Corina (Vinny), and Jason. "Grumps" will be fondly remembered by his great grandchildren Khia, Ashleigh, Jonas, Iliah, Abby, Mia, and Kyla. His siblings Gladys (Bud), Bernice, Ervin (Marilyn) and Lorraine will miss their big brother as will sister-in-laws Bev and Doreen. He is remembered with love by Verna's children Chuck (Bernice), Janet (Terry), Ken (Terry) Andrea (Rae) and families; and his sister-in-law Millie. Also, Alex will be remembered fondly by many nieces and nephews and very dear friends.
Alex was predeceased by his wife of 65 years, Audrie, in 2009; and siblings Irene, Clarence, Ernie, Lorne and youngster, Raymond.
Alex was a man who loved Jesus. He was a true outdoorsman, lived a full life, and it is a privilege to celebrate his life on Friday, June 28, at 1:00 pm at Evangel Church, 3261 Gordon Drive. Memorial donations may be made to Evangel Missions Projects, www.evangelkelowna.com/missions.
The family expresses heartfelt thanks to Dr. Mackle. Also, we wish to express deep gratitude to the staff of Brookhaven who gave exceptional care and love to dad during the last 6 ½ months of his life. Condolences may be sent to the family by visiting www.springfieldfuneralhome.com.