We Remember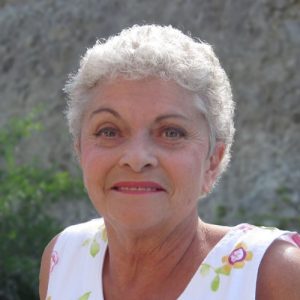 TOKER, Lynda Doreen
—
A Funeral Service will be held to honour Lynda, however due to the current pandemic restrictions  the number of attendees will be limited to 50, if you wish to attend please CLICK HERE TO SIGN UP. It will be held on FRIDAY, OCTOBER 1, 2021, at 1:00 PM at Springfield Funeral Home, 2020 Springfield Road, Kelowna, BC. A reception will follow.  Vaccine passports are not required, but masks are.   
If you are unable to attend in person, please join the family online by Livestream (see below) on FRIDAY, OCTOBER 1, 2021, at 1:00 PM PDT (same time as above). A recording will be made available to view shortly thereafter. 
Our beloved Lynda (73 years), born in Winnipeg, MB, passed away at the Kelowna General Hospital on December 13, 2020. She leaves behind her loving husband Roland Toker; her sons and daughters-in-law Cory and Amanda Toker, and Todd and Shelley Toker; and her grandchildren Jared, Trendan, Nicholas, Keegan and Chase. Lynda was predeceased by family members Don Thompson, Doreen Thompson, and Regan Toker.
Lynda took great pride in raising and caring for her three sons and maintaining a strong family unit.
When Lynda's sons became older, she pursued her passion for interior design earning a degree at Red River Community College. Lynda then pursued her career setting up show homes for some of Winnipeg's largest home builders. Lynda also enjoyed landscaping around home strategically planting trees, flowers and bushes and placing stone around the yard. Lynda also had a great love for nature as she loved watching wilderness shows, travelling and taking in all of the wonderful scenery. Her favorite place was Hawaii.
Lynda loved the Okanagan lifestyle of boating, golfing, and then wintering in Palm Springs. Even though most family lived afar, she cherished the time she got to spend with her grandchildren (and even her sons from time to time…).
As we all know, Lynda was full of life. She was fun, slightly opinionated, and she enjoyed spending time with friends and family. It was always a new adventure with her. Her outgoing, loving, caring personality always shone through – in a quiet way (wink).
We will always remember her.
If you wish to send a condolence, post photos, or share a memory, please scroll down the page to the area called "Condolences".
LIVESTREAM: