We Remember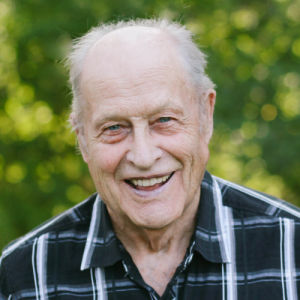 VELANDER, Valfrid Richard
September 12, 1932 — October 31, 2021
Richard (Dick) Velander, of Goodlow, British Columbia, passed away peacefully in Hospice House, in Kelowna, British Columbia on October 31, 2021.
Richard was born on September 12, 1932 in Pouce Coupe, British Columbia. He was raised on a farm in the Landry area. After he graduated from High School in Dawson Creek he worked derrick on oil rigs in Northern British Columbia, Southern Alberta, and Saskatchewan.
In 1957 he married Donna Tosh and they raised four children. They moved to Goodlow, British Columbia in January 1962, where Richard's love for the land moved him to take over a homestead previously owned by his father. Richard had various jobs which included working for oil companies, clearing land with his own equipment, a domestic water hauling business, and farming.
Richard is survived by Donna, his wife of 64 years, his children, Vicki (Brian) Roux, Gordon, James, and Valerie. His grandchildren, Angela and Curtis Roux, Julia, Travis, Emily and Andrew Velander, and their spouses. His great-grandchildren, Keigan, Joshua, Owen, Ashlyn, Gus, and Elijah.
Dick was a well-known member of the community and enjoyed socializing with his friends and neighbours. He didn't hesitate to lend a helping hand to a neighbour in need. He will be missed by family and friends.
In lieu of flowers, forward kindness in memory of Dick.
If you wish to send a condolence, post photos, or share a memory, please scroll down the page to the area called "Condolences".