We Remember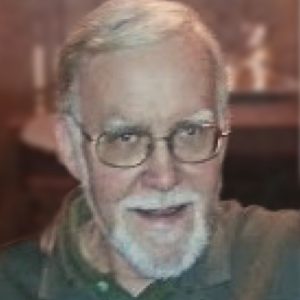 WARD, James "Jim" Thomas
January 1, 1943 — July 6, 2021
James "Jim" Thomas Ward, 78, of Kelowna, BC, passed away on July 6, 2021.  Jim was born on January 1, 1943, in Hazelton, BC to parents James and Alice Ward.  Jim is survived by his daughter, Jamie Rishaug, and her husband, Rob Rishaug, as well his grandchildren, Sam and Riley, who were the apple of his eye and brought much joy to his life.  Jim was predeceased by his parents, and his wife, Ronalee "Ronni" Willma Ward.
Throughout Jim's early years, he and his parents moved around frequently, but they settled in Prince George, BC, where Jim excelled both in academics and basketball.  Jim moved to Vancouver to attend the University of British Columbia, where he pursued a law degree, which he received and graduated with honors.  Jim articled in Vancouver where he eventually met his future wife Ronni, who was working as a legal secretary.  Jim fondly remembered this time in his life – a time when he met many lifelong friends.  Jim and Ronni married and went on an epic year-long adventure in Europe, where they travelled the continent via camper van.  Upon their return, they moved to Kelowna, where Jim started a successful law practice that he worked diligently at for over 20 years.  While in Kelowna, Jim and Ronni welcomed their daughter, Jamie.  Jim could often be seen on the soccer fields, basketball courts and dance recitals proudly cheering on his daughter.
Jim was known for his love of trivia, crosswords, and all sports.  His intelligence was evident, his vocabulary was immense, and he was truly very witty.  He prided himself on being an honest lawyer, loyal husband, amazing dad and a wonderful "Papa Ward".  He was genuine, charitable, loyal, and kind. He will be missed.
The family would like to thank all the nurses, aides, and doctors on floor 6 West at Kelowna General Hospital for all their care and compassion.
At Jim's request, there will be no funeral; rather, a private family celebration of life will take place at a later time.  For anyone wishing to honor Jim in some fashion, the family requests, in lieu of flowers, that they donate to the Kelowna General Hospital Foundation in Jim's name.
If you wish to send a condolence, post photos, or share a memory, please scroll down the page to the area called "Condolences".