We Remember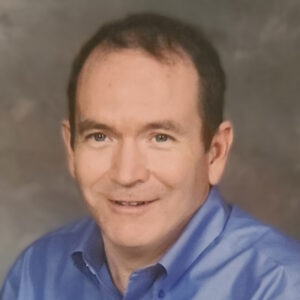 WATSON, Graham
September 20, 1966 — September 13, 2023
Graham's family is saddened to announce his passing on September 13, 2023, at the age of 56.
Graham is survived by his loving wife, Brenda, of 32 beautiful years; mother, Renee (Alan); and siblings Charlene (Bonnie) and Dean (Tiffany). He will be missed by his best furry friend, Bella; mother- and father-in-law, Arlene and Nick Papov; sister-in-law, Shelly (Glenn); and numerous nieces and nephews: Jeremy, Kelsie (Connor), Katie (Taylor), Emma (Megan), Allison, and Anderson. He goes to join his father, George, who passed before him.
Graham was born in Victoria, British Columbia, on September 20, 1966, to Renee and George Watson, but soon moved to Kelowna, BC, which became his true hometown. Graham was a giving person and was always eager to serve his community. He was a people person through and through who loved to make friends everywhere he went. Everyone knows how much Graham loved cars, as he collected classics and worked to fix them up. He was handy and able to fix anything, and he just couldn't sit still! Graham was a creator and made many wonderful gifts for his friends and family. He loved going camping and was an amazing cook; ribs and chili were his specialty! Graham's gentleness and huge heart will be deeply missed by all those whose lives he touched.
All are invited to attend his Memorial Service being held on Friday, September 29, 2023, at 11:00 am, located at Faith Lutheran Church, 250 Gibbs Road West, Kelowna, BC, with Pastor Brian Krushel officiating. There will be a reception to follow in honour of Graham.
In lieu of flowers, donations may be made to BC Cancer Foundation.
If you wish to send a condolence, post photos, or share a memory, please scroll down the page to the area called "Condolences".
Service
Friday, September 29, 2023, at 11:00 AM
Location
Faith Lutheran Church
Share with Others:
Service Information
Service Details
The service for WATSON, Graham is scheduled for Friday, September 29, 2023, at 11:00 AM. Below you will find the map for the service location and the contact information should you have any questions.