We Remember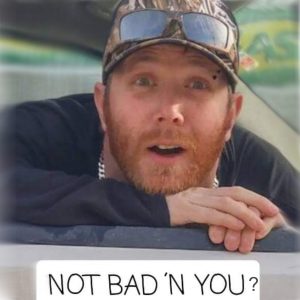 WHEELER, Michael David
January 23, 1985 — May 14, 2021
Michael Wheeler (Petrie) passed away suddenly on Friday, May 14, 2021, near Fairmont Hot Springs BC at the age of 36. He is survived by his mother Mandy Petrie and father Earl Petrie; sisters Kristina Wheeler(Chad), Sierra Petrie (Dan), and Shelby Lovell; biological father Bruce Cutting; stepmother Chantal  Lovell (Nelson) and stepsister Sierra Lovell (Sebastian); nieces Latisha, Natalie, and Anastasia; nephews Kaeden, Ryder and Abraham; and godchildren Silas and Annabella. Michael was predeceased by his brother Daniel Petrie (Samantha). He also leaves behind his babies Aurora and Zeus.
Michael struggled throughout different areas of his life but always stood by his beliefs no matter right or wrong, good or bad. After finding his love of scaffolding, he became well known and loved throughout Alberta and BC in the oil field, pulp mill industry, and shipyards as a Journeyman scaffolder.
Michael was not the type of person to commit to short term friendships. If he considered you a friend, you were a lifelong friend. Every one of you helped to shape Michael into who he was, but 4 people stand out to us the most and had the greatest impact on his life: Travis, Andrew, JR and Mandi. You 4 have known him the longest, you have been right there through good times and bad, you have helped him stand up when his own legs wouldn't carry him, and for this we are forever in your debt.
Michael had a few girlfriends but 4 in particular left lasting impressions on his heart Courtney, Jenn, Kylie and Raiann. But, his true loves were his dogs Aurora and Zeus and his Chevy truck.
Michael is also well known for his sense of humor. He always had the ability to make you laugh no matter what you were going through. His random silliness and stupidity are going to be greatly missed.  He was:
"Mike Motherf**king Wheeler"
A Funeral Service will be held to honour Michael by invitation only. The family would like to invite all who want to pay their respects online to join the by Livestream on FRIDAY, MAY 28, 2021, AT 1:00 PM (see below).  A recording will be made available to view shortly thereafter.
If you would like to pay your respects in person, viewings will be made available on May 27 & 28, 2021 at Springfield Funeral Home, however due to the current pandemic restrictions it is important to contact the family to register, availability is limited. 
A Celebration of Life will be held at Mike's parents home Saturday, May 29, 2021. Camping is available, please contact the family for further information.
If you wish to send a condolence, post photos, or share a memory please scroll down the page to the area called "Condolences".
LIVESTREAM: