We Remember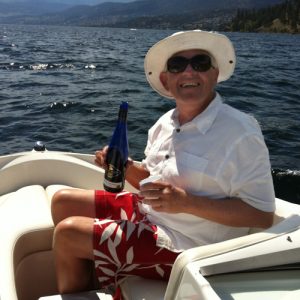 WHISSELL, Warren
—
Warren passed away on September 1, 2020. He leaves behind his loving wife Dalia Whissell and their children Alison Whissell and Jason Whissell. He is also survived by his sister Jacqueline (Dave) Smith and his cousins Christoper, Kevin, and Michelle.
Born in Montreal, QC, Warren worked for CP Rail for 38 years. 15 of those years, he lived in Calgary, AB, but when he moved with his family to Kelowna, BC in 2013 he got a new lease on life.
Warren was spontaneous and full of life. He created beautiful scenic paintings, he even had his paintings displayed on the Douglasdale Community flag poles. He enjoyed contributing to his community as evidenced by the many organizations he belonged to: The Douglasdale Community Association, where he organized BBQs and block parties; The Knights of Columbus; and he was even a Boy Scout leader.
Warren will be missed.
A Funeral Mass will be held on Tuesday, September 8, 2020 at 11:00 am at St. Pius X Catholic Parish, 1346 Gordon Drive, Kelowna, BC. with father Gerald Sekanga as celebrant. If you wish to attend please click here to sign up. If you are unable to attend in person, you are welcome to join the family online by Livestream (see link below).
In lieu of flowers, donations may be made to St. Pius X Catholic Parish, www.spxbc.com.
If you wish to send a condolence, post photos or share a memory please scroll down the page to the area called "Condolences".
THIS SERVICE WILL BE LIVESTREAMED/BROADCAST ON TUESDAY, SEPTEMBER 8, 2020 AT 11:00 AM
Service
Tuesday, September 8, 2020 at 11:00 am
Location
St. Pius X Catholic Parish
Service Information
Service Details
The service for WHISSELL, Warren is scheduled for Tuesday, September 8, 2020 at 11:00 am. Below you will find the map for the service location and the contact information should you have any questions.