We Remember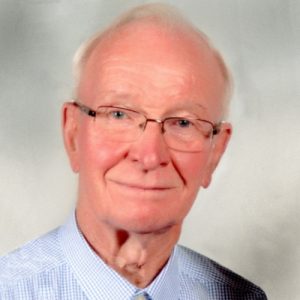 UPDATED SERVICE INFO: WOOD, Sydney
—
Colonel, The Honorable Judge, Sydney Evan William James Wood, CD, QC peacefully passed away on November 7th, 2022, in Kelowna at age 89. Born January 25, 1933, in Edmonton, Alberta and adopted by loving parents Sydney Wood and Phoebe Maude Wood (Reilly). Raised with sister Elizabeth Jane in Edmonton and Calgary. Educated in Edmonton schools, he entered the Canadian Services College Royal Roads in September 1950 as a cadet in the Royal Canadian Airforce. He obtained his BA in 1953 and his LLB from University of Alberta in 1956. Syd was an active member of the Delta Kappa Epsilon fraternity and spent summers continuing his training as a pilot with the Airforce Reserves. He joined the 418 City of Edmonton Squadron RCAF in August 1954 and was the wing commander of the search and rescue squadron.
Syd joined his father's firm Wood, Haddad, Moir, Hyde & Ross and was admitted to the bar in 1957. His practice included land consolidation, rezoning, building design & construction, home and building financing. Prior to joining the Provincial Court of Alberta Youth and Family Division 1993 he was a partner with McCuaig Desrochers. He sat in the Edmonton and Calgary courts between 1993 and 2003.
In March 1960 Sydney married his partner for life, Frances Marguerite Wood. Together they raised 3 children; Lindsay (Tony Blackner), Wendy (Carson Damm) and Sydney (Barbara Wood).  Sydney was predeceased by his daughter Wendy. Sydney and Frances hiked hundreds of miles of beautiful Canadian mountains together with friends and family, travelled all over the world, and entertained many in their homes in Edmonton and Kelowna. His favourite reply to any question asked by his whining children on the endless hiking trails was a cheerful "just around the corner."  Sydney has 4 grandchildren; Reily Blackner, Evan Wood, Bronwyn & Emma Damm.
In his 70's Syd became interested in discovery information about his birth mother.  He has been thrilled to get to know his younger brother Larry Wood, his sisters Betty Shaw and Patricia Martin. He was sad to have missed meeting Robert Dagg by just 6 months.
Syd enjoyed golfing, skiing, backpacking, hiking, badminton, carpentry, playing bridge, puzzle building, playing card and board games and singing with St. Mary's choir in Kelowna. He and Frances travelled extensively, well into their 80s. Their spirit of adventure has inspired their children and grandchildren to continue this legacy of learning about the bigger world. Syd was a kind and generous person who gave of himself in so many ways. Always willing to lend a thoughtful ear, make home improvements on his children's homes and help others in need by volunteering with Habitat for Humanity. His presence will be deeply missed by all who loved him.
In lieu of flowers, please consider making a donation to the Nature Conservancy of Canada or the Canadian Cancer Society.
A Celebration of Life will be held to honour Sydney on Saturday, November 12, 2022, at 2:00 pm (PST), at St. Mary's Anglican Church (2710 E Kelowna Rd, Kelowna, BC).
If you wish to send a condolence, post photos, or share a memory, please scroll down the page to the area called "Condolences".
Service
Saturday, November 12, 2022, at 2:00 pm (PST)
Location
St. Mary's Anglican Church
Service Information
Service Details
The service for UPDATED SERVICE INFO: WOOD, Sydney is scheduled for Saturday, November 12, 2022, at 2:00 pm (PST). Below you will find the map for the service location and the contact information should you have any questions.