What You Need to Know When Planning a Funeral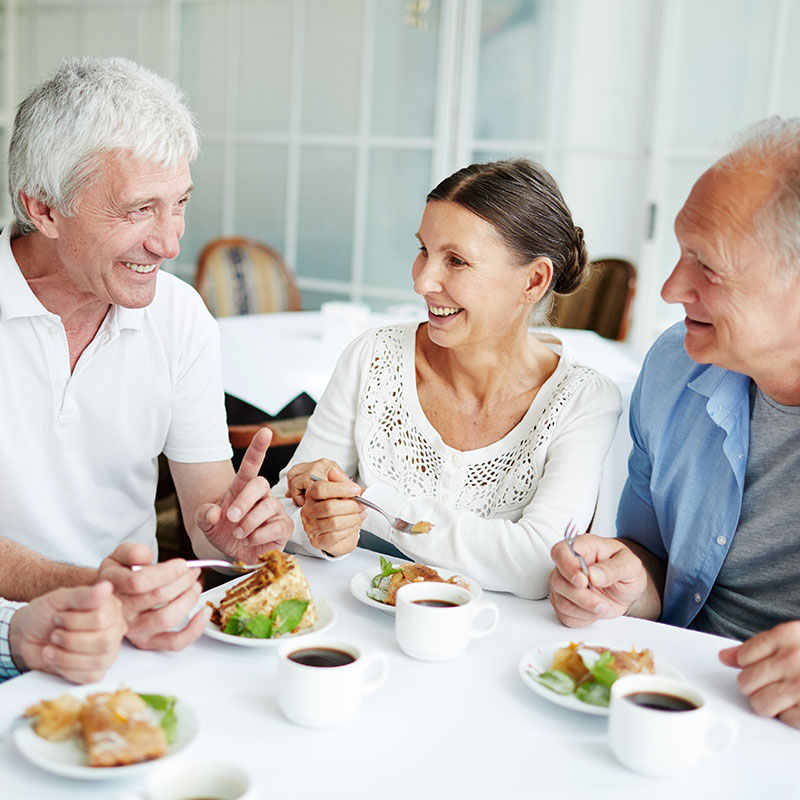 Planning a funeral for a loved one is not only an emotional experience, but it can be overwhelming for those who don't know where to start. Not only do you need to think about how to honour and memorialize someone who has meant so much to those around him or her, but there are also important decisions to be made.
That's where a dedicated Memorial Care Assistant can help.
Springfield Funeral Home Memorial Care Assistant and trained Celebrant Connie Kimmich, who has helped many families through the funeral planning process, says a funeral service is one of the steps families and loved ones should take in processing their grief. Not only does a funeral bring closure for the living, but people who grieve well function better in society.
"A funeral service provides a place of refuge for people experiencing one of the most difficult and emotional times of their lives," Connie says. "It's also essential in establishing the significance of the person who has passed and how that person impacted everyone around them. It's important to tell the story of who the person was and what they meant to all those who loved and cared for them. Everyone has a story, and it's a comfort for families to hear the stories about their loved ones. Knowing that you're thinking of their loved one or sharing a memory can mean so much."
It's all in the Details
A funeral does not have to be a sombre affair, where people gather quietly around the casket. Connie has helped families celebrate their loved ones with specialized services, including open houses, where visitors drop in to pay their respects, to more formal services with an official start time.
"When I meet with a family, I get them to tell me stories so I can get a feel for what type of person their loved one was," says Connie, who has seen many beautiful moments played out at Springfield Funeral Home.
"One family wanted to remember their loved one, who was an avid collector. They brought as many miniature keepsakes as they could fit at the memorial service. There were Red Rose tea figurines, pencils, and all the unique things she had collected over time. She also loved her bling, so the family wore her special pieces. I brought some small crystals and put them in a bowl so everyone could take a little piece of her memory home with them."
Connie adds that playing a favourite song, sharing photos via a slideshow, or dressing in that person's favourite team colours, or even in their collection of Hawaiian shirts, as one family did, can be just as moving.
Families should consider a public obituary or notice before the funeral.
"Some families don't want to put a notice in, but I always explain to them that it lets the greater community know that their loved one has passed. Otherwise, you'll have to explain it to everyone after the fact, which can cause distress," Connie says.
"People can also write condolences on our website, which is a lovely way for families to read what people thought about their loved one – even months after the person has passed. We also have memory cards, so that people can write down their memories for families to take home with them."
How Pre-Planning Your Funeral Can Help
When you pre-plan your funeral, it gives your family guidance during what is a confusing and stressful time. It also means your loved ones don't have to make crucial decisions while grieving.
"Deciding the kind of funeral you wish to have while you're still alive may seem difficult, but it removes the burden off of your family. For example, we have to gather vital statistics when gathering information about the deceased loved one, so it helps when we can get that important information from the person before he or she passes," Connie says.
Offering a Helping Hand
The most important thing when planning a funeral is that you do not have to go through it alone. Springfield Funeral Home offers you and your family a compassionate helping hand with a wide range of funeral services, including:
• A large, spacious facility with multi-purpose rooms
• A fully-serviced banquet room with catering and multi-media services, including livestreaming capabilities
• On-site burial services and crematorium
• A wide selection of caskets and urns for cremated remains
• Ongoing free public workshops and seminars
• Grief resources
Need help in planning a funeral for a loved one or yourself? Contact Springfield Funeral Home at 250-860-7077 or fill out our pre-planning form online.